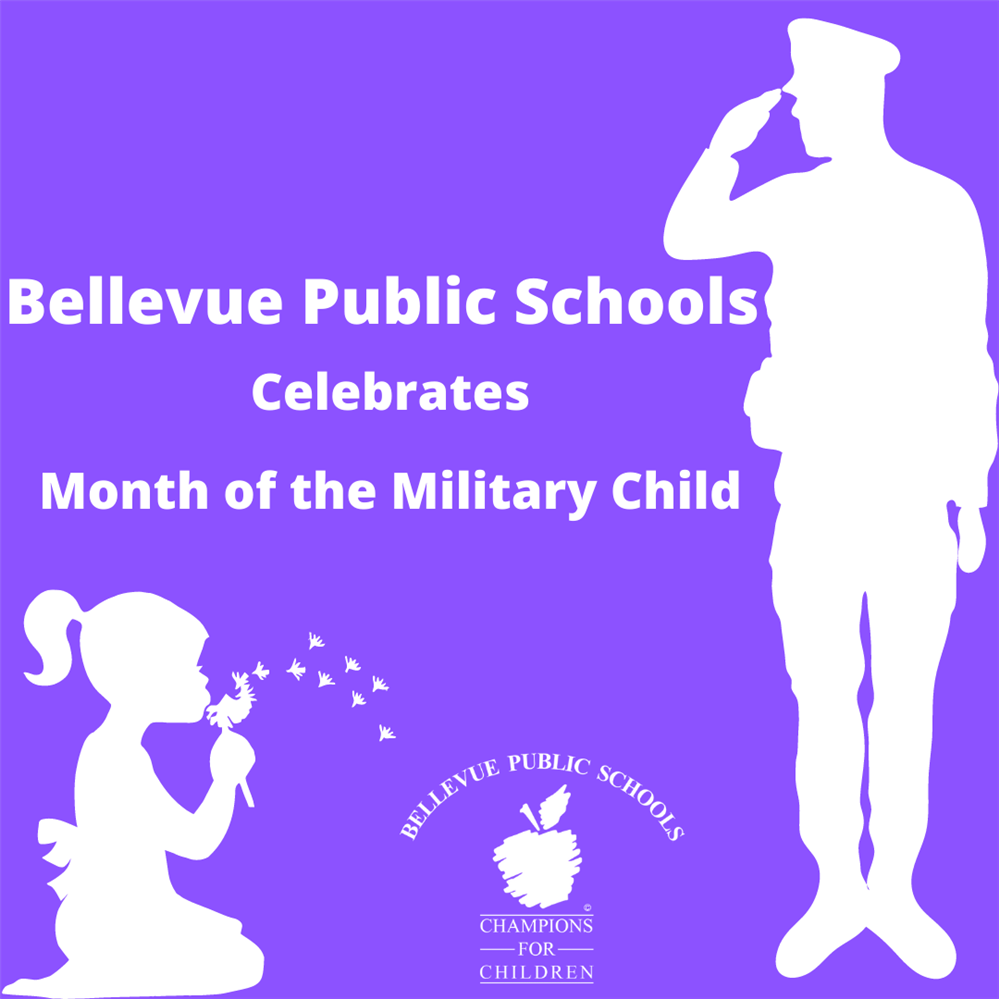 Month of the Military Child
April is Month of the Military Child - Bellevue Public Schools is very fortunate to be at the heart of serving the Bellevue/Offutt Community. Military children play such an important role in the armed forces community. Regardless of Military status or position, every child of a Military personnel deserves the love and support of their community.

In 1986, Defense Secretary Caspar Weinberger designated April as Month of the Military Child. Military bases, cities and school districts around the world will honor these young American heroes with special events just for them.

As part of this month-long celebration, local communities are invited to take part in PurpleUp Day, which for Nebraska is April 15th. PurpleUp Day is a day to show your support for the Military youth's strength and sacrifices by donning the color purple. Since the school district is closed April 15th, we will celebrate PurpleUp Day with DoDEA's recognition on April 19, 2022.

As a proud neighbor to Offutt Air Force Base and DoDEA supporter, Bellevue Public Schools understands the importance of recognizing our communities' Military children. We hope to give back what our Military families have given us through events, STEM activities, and other recognition this month. Thank you to all our Military families for your service and sacrifice.