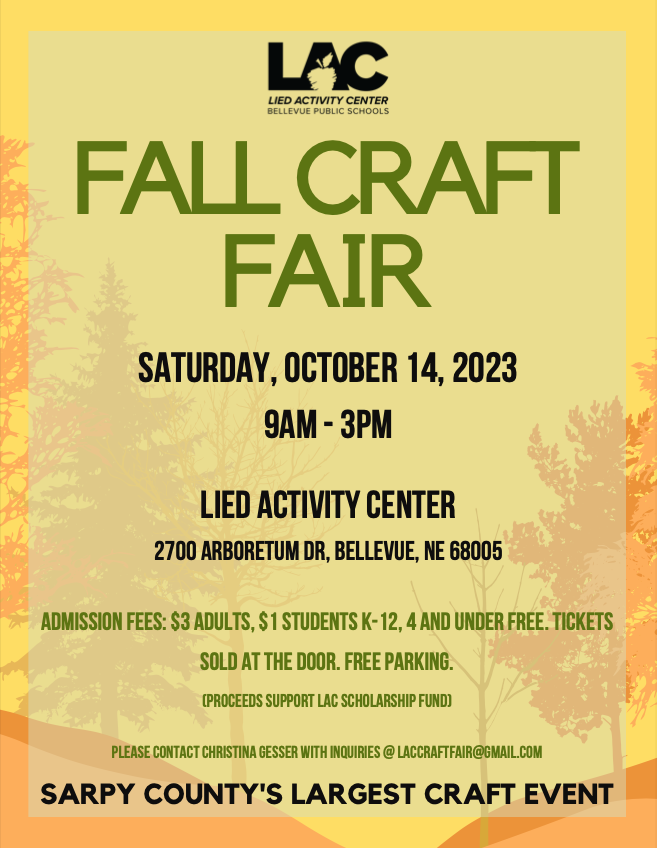 Spring 2023 Craft Fair

October 14th, 2023

9am – 3pm

2700 Arboretum Drive

Bellevue, NE 68005

The Lied Activity Center will be hosting our 13th craft fair for the Bellevue community. It has grown to become one of the biggest craft fairs in Sarpy County.

Admission is $3 and that fee goes to support the scholarship fund for the Lied Activity Center. Vendor spots are available. Please contact Christina Gesser at laccraftfair@gmail.comBellevue, NE 68005

Be sure to check out our Facebook event!